Welcome to the
Amherst Shore Country Inn
**Official Site**
We are located on the Northumberland Strait near Amherst Nova Scotia.
The inn boasts 1000+ feet of waterfront where you can walk for miles at low tide.  There are spacious lawns to explore, sprawling vegetable gardens for the dining room and a freshwater pond.  Set on a knoll back from the water the views are outstanding.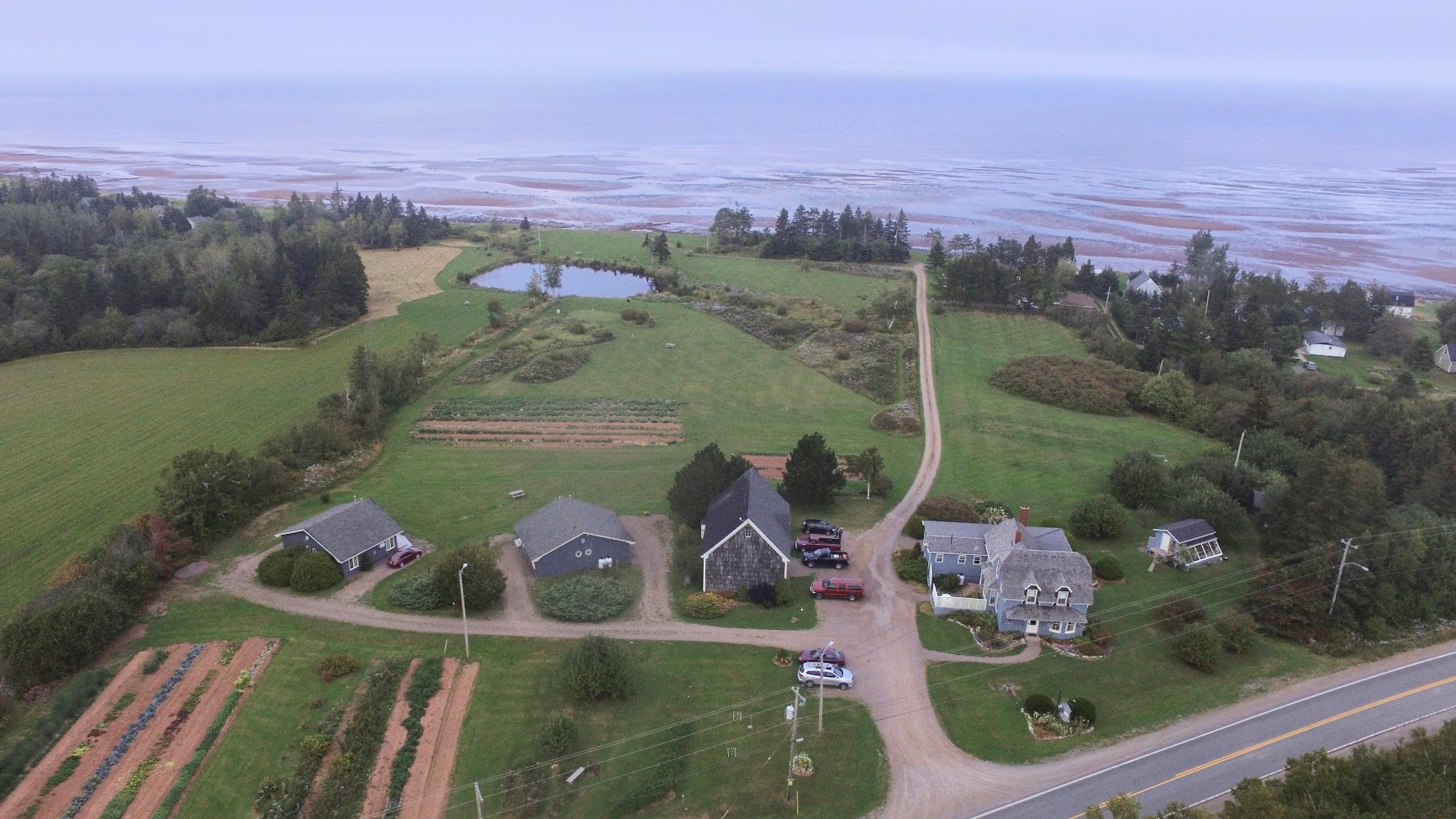 Christmas Getaways,
Parties & Celebrations
Christmas Season 
Nov 30th to Dec 22nd, 2018
The Chalets, Inn and Dining Room Are Open Everyday
—- Reservations required
—- Special Christmas Season Menu/Rate
—- No minimum table/booking size
—- Overnight packages available as well
Fine dining is a hallmark of the Amherst Shore Country Inn.
Since being purchased by the Laceby family in 1980, the inn has served regionally inspired cuisine.  Dinners are a 4 course prix fixe offering with everything being made and baked in house.  The menu itself changes each evening to reflect diversity and what's in season locally. Reservations are required.

We offer a range of accommodation
We have guest rooms, suites and chalets all available per night  (no minimum stay required).  The units are well equipped and comfortable. Each unit has air conditioning,  LCD TV, mini-fridges, a telephone (connected to the front desk) and ensuite bathrooms. Our best nightly rate is our overnight package and includes dinner and breakfast.  Packages must be booked directly with the inn here on this website or by telephone.
There are one and two night packages to choose from.
From a simple overnight with dinner and breakfast  to a two night golf getaway or perhaps a romantic interlude with wine and chocolates. We have a few options to choose from.  Our packages offer our best rates and they are available when you book directly with the inn.  This way we can pass the savings on to you. (packages are not available through Expedia or Booking.com, … etc)
We have 3 ocean front cottages available for rent
They each have a 3 night minimum stay.  The inn cottage is located here onsite.  The Ketchum and CMTR cottages are located about 4 km away adjacent to the Tidnish Dock Provincial Beach Park. Our best rates are weekly for these units.  Each cottage has a fully equipped kitchen complete with dishwasher. Each unit has laundry facilities. Linens and towels are provided and housekeeping service is available.  These cottages are available seasonally from mid-May to mid-October.

Contact Information
Telephone us at:
1 (800) 661-2724
1 (902) 661-4800
Our Mailing Address:
5091 Route 366, Lorneville,
Nova Scotia, Canada
B4H 3X9
Our Email Address is:
innkeeper@ascinn.ns.ca