Amherst Shore Country Inn & Ketchum Cottages Official Site
When visiting the Amherst area in Nova Scotia why not enjoy outstanding ocean views and stay by the sea?
Here you will discover why the Northumberland Strait with its red sand is a favorite cottage destination for the residents and visitors alike. It boasts warm summer waters if you want to wade or swim, less fog to interfere with its panoramic views and gentle tides which allow you to walk safely for miles spring, summer and fall.  During the winter months the Inn's own woodlands are another highlight.  Complete with their own meandering snowshoe trails they provide a sheltered place to walk and explore.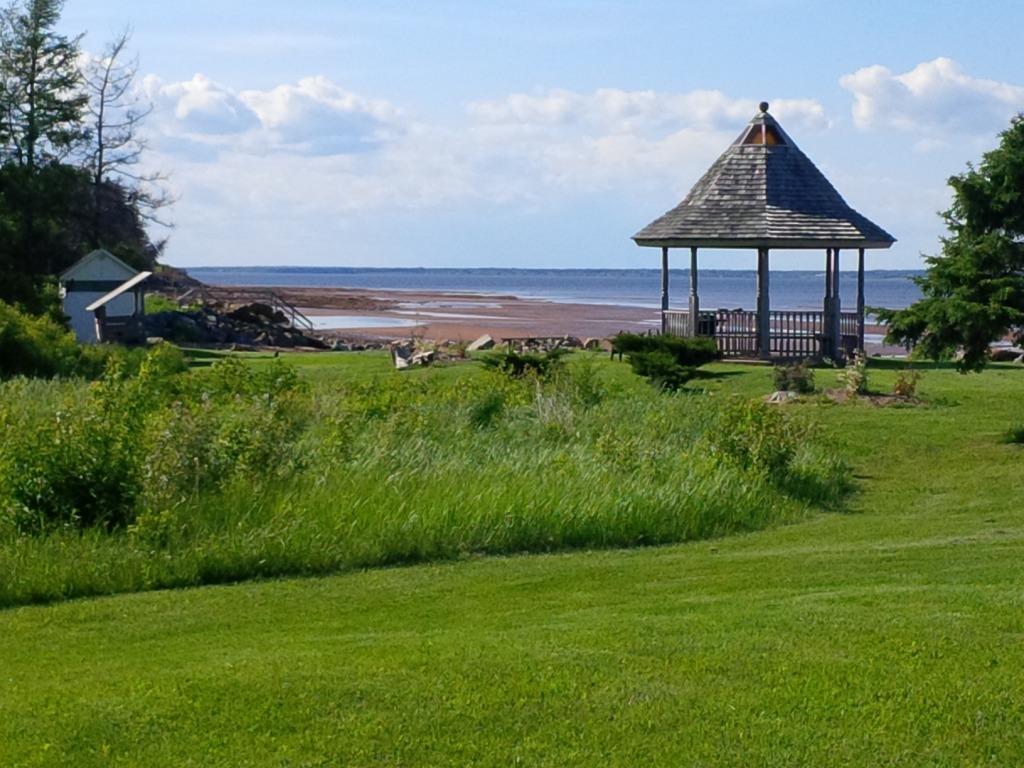 The Amherst Shore Country Inn offers Nova Scotian oceanfront accommodations and dining .
This seaside Country Inn sits on a knoll overlooking a panoramic view of the grounds and the sea. It's a perfect vista for the splendid gourmet dinners served each evening (advance reservations required). With over a thousand feet of beachfront, a private beach park like setting and professional but relaxed service, the Amherst Shore Country Inn, is the perfect place for a seaside holiday or that needed getaway, any season of the year. And, with complimentary in room WiFi, you're always connected when you need to be.
The Inn is  located between Amherst and Pugwash Nova Scotia on the Northumberland Strait in the community of Lorneville. It's just 15 minutes from historic Port Elgin, New Brunswick,  and 40 minutes from Canada's Spectacular Confederation Bridge (to PEI). At the Inn, you will find the privacy, professional service and amenities of a Nova Scotia hotel yet at the same time enjoy the charm and hospitality of a Bed and Breakfast.
There is a range of accommodations offered.  These include elegant chalets, comfortable suites, private guest rooms and 3 seasonal rustic seaside cottages. The latter include two historic waterfront cottages a few miles away, at Tidnish Dock. These are two of the most interesting historic and well equipped seaside cottages in the area. These two cottages were originally used by Henry Ketchum as he endeavoured to complete a railroad to transport fully loaded sailing ships from the Northumberland Strait to the Bay of Fundy. It was North America's largest Civil Engineering project of the 1800′s. The Ship Railway.
The Amherst Shore Country Inn offers a truly coastal experience and  is a great place to enjoy Nova Scotia – Canada's ocean playground.
Come, put your toes in the sea, swim at high tide! You'll find it refreshing to be at the heart of Canada's Historic Maritimes.
And,… you'll enjoy the hospitality of the Laceby family – a Nova Scotia Tradition since 1980.
Discover a hidden jewel by the sea