Breakfast at the Inn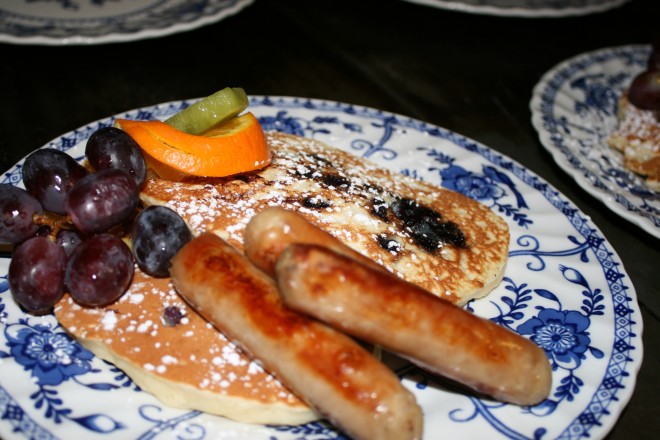 A  hot breakfast is served from 8:00 to 9:00 am every morning for our overnight guests .
The hot breakfast is included in the rates of all our inclusive overnight getaways and packages (ie gourmet getaway etc).   For those overnight guests who have not booked an inclusive package or getaway the hot breakfast is available at a cost of $15 +HST per person.
Raisin Scones fresh from the oven.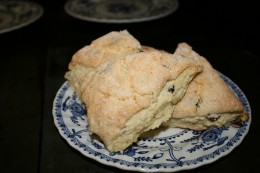 The offering changes daily and guests are asked to make reservations the evening before to allow for the best service. 
A typical breakfast could consist of lemon scones, wild blueberry pancakes with NS maple syrup, crisp bacon, orange juice and tea or coffee. 
Continental offerings are available as well for those looking for something lighter.
Morning Coffee
A coffee cart is set up and is available from 7:30 am until 10:00 am.  The coffee cart is complimentary for all overnight guests.