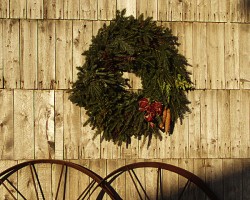 Give a getaway or perhaps a dinner for two,… add a bottle of wine,… the choice is all up to you.
We can prepare custom gift certificates for you to give for any of the services we offer with who its to, who its from and a detail of what it includes.
We can also prepare gift certificates with a dollar value the recipients can use for services rendered or any of the items in our gift area.
You can order gift certificates by phone or email.
We will have it ready for you to pick up or we can also send it to you or the intended recipient by mail, express post, email or fax. Call (902) 661-4800