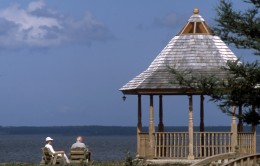 When in Nova Scotia why not stay by the sea?
The Amherst Shore Country Inn is located in Lorneville on the coast of the Northumberland Strait.
It is a rural community halfway between the town of Amherst (30 km) and the village of Pugwash (33 km).
Confederation Bridge is 45 km away.
With stunning ocean views and a beach the inn is a great spot for that first stop in Nova Scotia.
Civic Address:    5091 hwy 366 at Lorneville, Nova Scotia.
Google Maps Coordinates:   45988723, -6396351
We're centrally located  between four International Airports, close to world-class golf courses and other attractions. Our convenient location provides a central location for day-trips in New Brunswick, Prince Edward Island and Nova Scotia.